The Big Rig is one of Roma's best known attractions, an impressive museum dedicated to the history of oil and gas mining in and around Roma. Also worth visiting is the Roma Saleyards. A major livestock venue providing transit to over 12,000 head of cattle per year. The auctions provides plenty of interest and entertainment and auctions are open to the public.
Our Roma historical interpretative walk takes you on a self-guided stroll over a two kilometre stretch that is signposted with twelve informative plaques. You'll get an up close view of the history of oil and gas exploration and production in the area. Visit sites from as early as the 1900 where natural gas was first discovered. For anyone interested in the origins of oil and gas mining in Australia then the trail will provide you with a vivid first hand account.
You will find that this is cheap accommodation Roma in Qld that is far from ordinary. This is accommodation at Roma Central Motel that will suit you perfectly. Accommodation that is centrally located and generously appointed — these are motel units are clean, comfortable and economical. Make your booking or enquiry now. You'll be surprised how popular we are!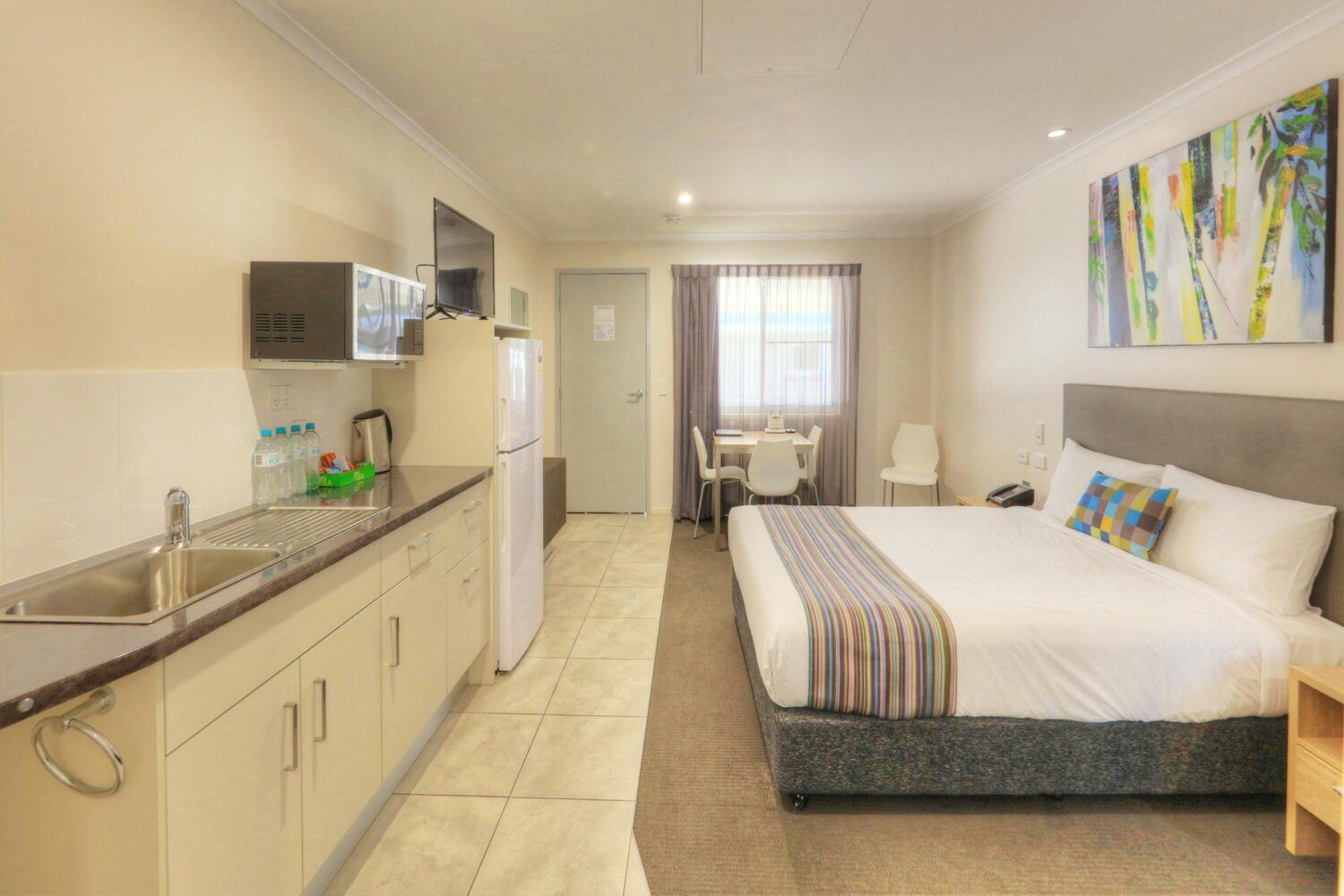 Our cheap accommodation Roma in Qld is far from ordinary. The Roma Motel should be high on your list of places to stay while planning your visit to Roma.
Our studio-style motel rooms are suitable for families passing through Roma or business travellers who requiring comfortable accommodation in Roma. Whether you are here for a short or long term stay we can tailor a package to suit your Roma accommodation requirements.
Each motel unit has a kitchenette consisting of microwave oven, toaster, kettle and fridge where you can prepare light meals. Each motel unit includes undercover parking and quiet reverse cycle air conditioning for a cool and comfortable environment to relax in. Foxtel is a standard feature, as is the free broadband and wi-fi access.